| | |
| --- | --- |
| Professor G. R. Branner has been teaching and educating the future of microwave engineering for over 20 years.  Over the course of his tenure, he has developed a comprehensive RF and microwave curriculum at UC Davis.  The courses that he has designed and developed are described below. | |
Course List
Class
Name
Units
EEC 132A
EEC 132B
EEC 132C
RF and Microwaves for Wireless Communications
3 quarters, 5 units each including laboratory
EEC 133
Electromagnetic Radiation and Antenna Analysis
4 Units
EEC 228
Advanced Microwave and Antenna Design Techniques
4 Units
EEC 232A
Advanced Applied Electromagnetics I
4 Units
EEC 232B
Advanced Applied Electromagnetics II
4 Units
The comprehensive treatment of the field of RF and Microwave Engineering presented in the EEC132 series places a large emphasis on both theory and practice and provides the necessary foundations for promising individuals seeking a career in both industry and academia.
Students are presented with an detailed analysis of electromagnetic theory and applications during the EEC132 lecture.  These concepts are reinforced by a weekly hands-on laboratory experience in which students design, build and test passive and active microwave circuits using state-of-the-art computer tools and microwave test equipment.
An expanded description of all the courses mentioned above will be found in the course listings for the Department of Electrical and Computer Engineering.
RF and Microwaves in Wireless Communications
The EEC132 series prepares students for such careers in RF and Microwaves in Wireless Communications including:

System Architecture (Design)
System Specification
Subsystem Specification and Design
Component Specification and Design:  Filters, Amplifiers, Phased Locked Loops (PLL)
Active Microwave Circuits and Systems  Bipolar, FET, MIC, MMIC

Detailed descriptions of the three-part EEC132 series can be found at:
EEC132A EEC132B EEC132C
Student Gallery
EEC132 Students 2006-2007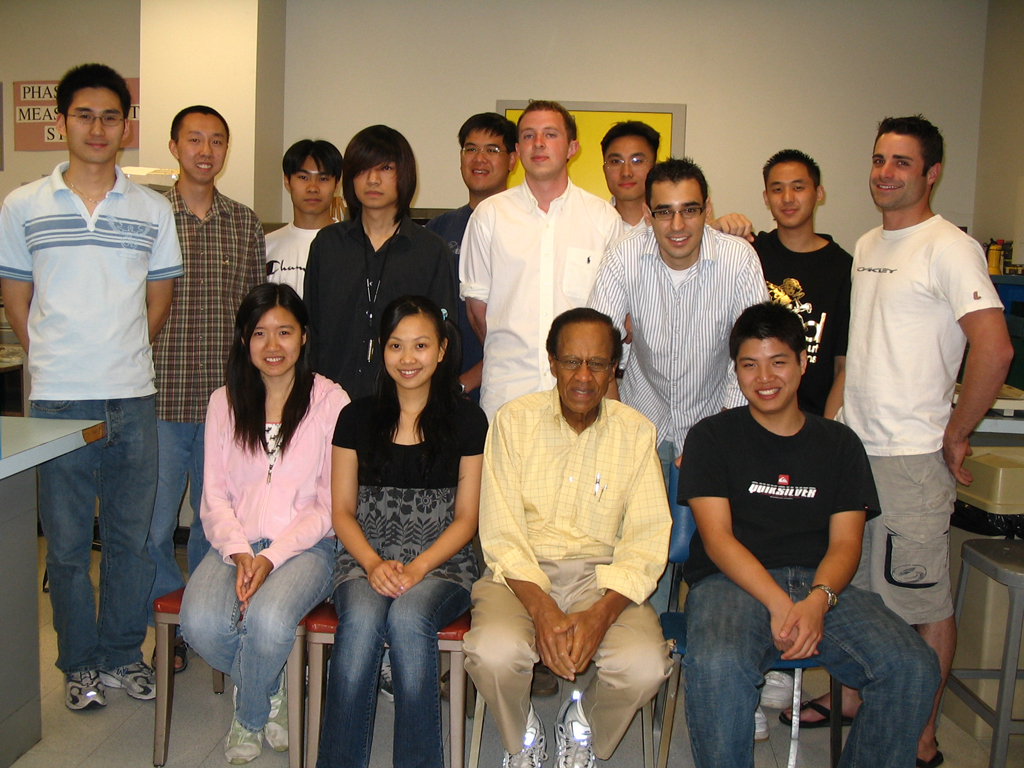 EEC132 Students 2007-2008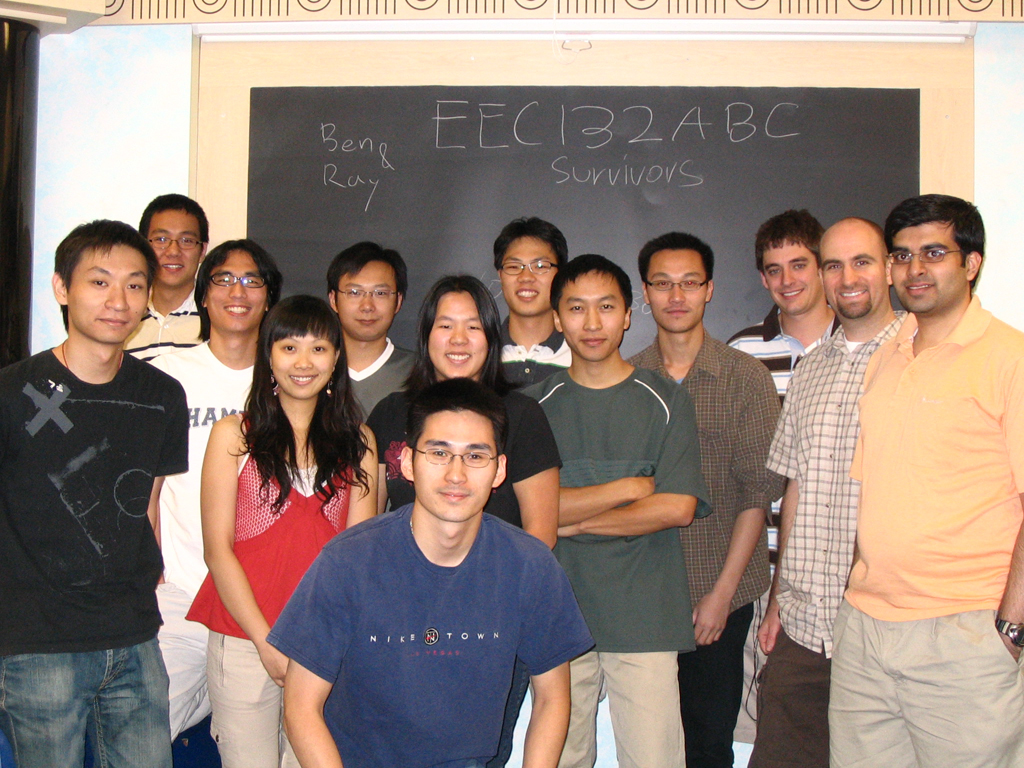 EEC132 Students hard at work