Former Contributors
Those who went on to "fame, honor, and glory"…
---
James Hopkins
James was an undergraduate student working with Professor Hunt.
He worked on high voltage vacuum electronics with Mary Ann Mort.
---
Anne Garafalo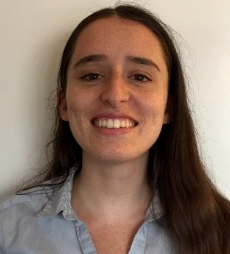 Anne was a masters student in Electrical Engineering. She received her BS in electrical engineering computer science (EECS) for the University of California Irvine.
She is currently working on the passivation of x-ray germanium photodiodes.
---
Ankit Kumar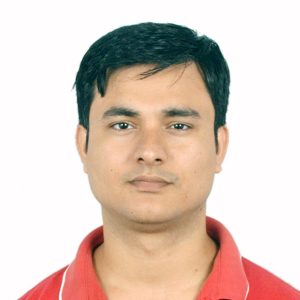 Ankit Kumar was a master's student whose research is reduced ohmic contacts for p-type and n-type homoepitaxially grown germanium(Ge) photodiodes. He has completed his undergraduate degree in Electronics and Telecommunication Engineering from Maharashtra Institute of Technology, Pune, India in 2013. After graduating with his master's degree, he hopes to work in industry as a hardware engineer. When Ankit isn't in the lab or working, he can be found either travelling or biking around the campus.
---
Jonathan Marrs
Jon is a PhD student in Electrical Engineering.
He received his BS degree in Electrical Engineering from UC Davis in 2010. After graduating, he began his career in the semiconductor industry in Silicon Valley. He worked for four years as an Electrical Engineer at Lam Research Corporation, a supplier of semiconductor manufacturing equipment.
He is currently working on phosphor deposition, measurement, color mixing, and packaging for the Field-Emission Lamp Project.
Research Poster – Marrs – FEL Project
---
Sushma Shrinivasan
Sushma is a PhD student in Electrical Engineering.
She received her BS degree from Anna University, India in 2010. Before starting graduate school in Fall 2014, she began her career in the thermal & nuclear energy power sector, working as a Control & Instrumentation Engineer for BGR Energy Systems, India for three years.
She is currently working on glass-envelope, vacuum sealing, getter, carbon-cathode, and packaging for the Field-Emission Lamp Project.
---
Muhammed Tan
Muhammed is a PhD student in Electrical Engineering.
He received his BS and MS degrees in Physics from Fatih University in Istanbul, Turkey in 2010 and 2013 respectively. During his BS and MS, he has worked on structural, magnetic and dielectric characterization of magnetic spinel ferrite nanoparticles synthesized by hydrothermal and microwave-assisted combustion methods while teaching undergraduates various Physics labs. He received a merit-based fellowship from the Turkish Ministry of National Education for education abroad that supports his PhD study at UC Davis.
He is currently working on growth of transparent conductive oxides (TCOs) such as fluorine-doped tin oxide (FTO) on glass substrates using inexpensive deposition methods such as spray pyrolysis thin film deposition technique. A highly transparent and conductive FTO layer will work as the anode in the Field-Emission Lamp structure by enhancing illumination efficacy through removal of excess charges and heat from the cathodoluminescent phosphors.
Research Poster – Tan – FEL Project
---
Michael Wong
Mike is a PhD student in Electrical Engineering.
Under the sponsorship of Bruker AXS, Inc., the UC Davis Vacuum Microelectronics Team undertook the task of inventing a novel and innovative high-resolution X-ray imaging detector using Field Emission Array (FEA) technology. The objective of this research was to design, fabricate, and test the second phase of Bruker X-ray detection project, using highly-planar, gated, photosensitive, (FEA) photocathode.
The gated FEAs are fabricated using subtractive etching techniques and include Chemo-Mechanical-Polishing for a planar-gate surface. The advantages of implementing a planar-gate include higher spatial resolution, enhanced dynamic range, reduced gate-cathode capacitance, and a lower turn-on voltage (which reduces the chance of damage being caused by high-voltage dielectric breakdown.) Previous planar, gated designs from other FEA groups [1], [2] show promising results, but have certain deficiencies. The design of gated-FEA photocathode has the potential advantages of a planar gate surface, and can alleviate problems associated with non-self-aligned gate openings and uneven fabrication over a large-area array.
Mike is currently working on finishing his dissertation and mentoring for the Field-Emission Lamp Project.
---
Adama Traore
Adama was a PhD student in Electrical Engineering.
He received his AS in Electronic Engineering at American River College, Sacramento, CA. He received his BS and MS degrees in Electrical & Electronics Engineering at California State University, Sacramento. He also received a certificate in Sustainable Facility & Energy Management from California State University, Sacramento. He is an FCC license holder as a General Radiotelephone Operator. He has a certificate in Solar System Design, Estimation and Installation from American River College.
Before joining UC Davis to pursue a PhD in Electrical Engineering (Physical Electronics), he worked for 15 years for two Fortune 500 companies (Intel Corporation and Hewlett Packard) where he respectively performed the functions of Microprocessor Design, Validation, System, and Senior Electrical Engineer.
He worked on vacuum system support for the Field-Emission Lamp Project.
Research Poster – Traore – FEL Project
---
David Qu
David was a BS student in Electrical Engineering.
He worked on AC/DC circuit design and implementation support for the Field-Emission Lamp Project.
---
Rebecca Chacon, Ph.D.

Graduate Student Researcher
Research Summary: Irradiation by means of laser and ion treatment has been shown to modify the surface of various forms of carbon.   Reticulated Vitreous Carbon (RVC) is of particular interest because it has been shown to require a lower field for the onset of field emission in comparison to graphite and provides a higher emission current density than diamond due to its greater number of available carriers.  In the current study, Argon ion radiation is being used to induce surface modifications of RVC to improve its field emissive properties. Samples are systematically irradiated under varying conditions of beam energy, plasma density and duration.  Modifications in the sp2– and sp3-bonds at the surface of the RVC as well as in the formation of geometrically attractive emission sources such as cones, whiskers and Carbon Nanotubes  (CNTs) have been shown to display a marked improvement in I-V characteristics of field emissive light sources tested.  Uniformity of emission is explored using a cathodoluminescent (CL) phosphor screen, materials characterization techniques such as SEM, vibrational spectroscopy, NMR and TEM will be used in determining and characterizing variations in surface features and bond structure of the material.
---
Arthur Carpenter, M.S.

Graduate Student Researcher
Research Summary: Arthur is currently working to characterize a new thermionic cathode based on providing nanometer particles of scandia on the surface. This design has been shown to exhibit a continuous cathode current density greater than prior barium oxide/aluminate based dispenser cathodes. He is measuring the change in shot-noise that occurs in the region where a cathode moves from space charge limited flow to temperature limited flow. In this region some parts of the cathode surface are space charge limited and other parts temperature limited. The effect of space charge in substantially reducing the shot noise from the space charge limited regions enables the work function distribution over this nanostructured surface to be estimated. He is working under Professor Ivor Brodie and Mr. Bernie Vancil of E-Beam Incorporated with guidance and lab resources managed by Professor Charles Hunt.
---
Seth Allyn, B.S.

Undergraduate Researcher
Research Summary: Cathodoluminescent phosphor screens are a critical component of field emission lamps, which present an alternative to incandescent, fluorescent, and LED lighting technologies. In this project, a process for fabricating visible, UV, and IR cathodoluminescent phosphors on both indium tin oxide (ITO) and borosilicate glass substrate is refined and finalized. In addition, an ultra-high vacuum system for phosphor testing and characterization is designed and constructed. Testing and characterization are carried out with emphasis on optimizing luminance properties, spectral content, color temperature, and power consumption.
---
Brady Smith, M.S.

Graduate Student Researcher
I was born in Panorama City, California. I consider my hometown to be Laguna Beach, California.

Colleges and Universities I have attended —
Bachelor's: Swarthmore College, received B.S. in electrical engineering at University of Missouri, Columbia.
Master's: M.S. in electrical engineering at University of Missouri, Columbia.
PhD: Worked on PhD relating to electron optics and x-ray generation at University of California, Davis.
---
Cristian Heredia, M.S.

Graduate Student Researcher
After receiving his Bachelor of Science in Physics from Cal-Poly, San Luis Obispo, Cristian Heredia acquired micro-fabrication instruction at San Francisco State University, where he received a Master of Science in Physics. He used his training to perform X-ray spectroscopy on new solar cell materials at UC Berkeley's Advanced Light Source and Stanford's Synchrotron Radiation Lightsource. Currently, Cristian is a third-year PhD student in the Department of Electrical and Computer Science Engineering at the University of California, Davis, where he is developing a new hybrid multi-junction solar cell that merges organic and inorganic photovoltaic technology. Cristian's long-term vision is to deploy low-cost solar cell technology to developing countries in hopes of providing them an alternative to fossil fuel dependency.

Co-Chair for the Latino Graduate Student Association at UC Davis
Alliance for Graduate Education and the Professoriate (AGEP) Fellow, UC Davis
Research Initiative for Scientific Enhancement (RISE) Fellow, SFSU
Member, Society of Hispanic Professional Engineers
Makes pasta from scratch.
Travels: Chile (Semester at Sea), Costa Rica (Sun bathed with spider monkeys) , Coco Island (Jurassic Park was based off this island), Mexico (many states), Canada, Italy (traveled the country for six weeks).
---
John Ortega, B.S.

Graduate Student Researcher
John A. Ortega obtained his B.S.E.E degree from the University of the Pacific in 2006. He has worked at the Defense Microelectronics Activity since graduating as an electronics process engineer. His work has focused on SOI process technologies and radiation effects in microelectronics. John is a member of the Science, Mathematics And Research for Transformation Scholarship (SMART) 2010 cohort. With the support of his lab, in the fall of 2010 he began studies in pursuit of a PhD degree. He will be joining the research going on in the area of Micro Hallow Cathode Discharges for the production of Terahertz radiation.

Outside of school he spends his time with his wife and baby girl. He also enjoys playing soccer and following sports in general.
---
Cameron McLeod, M.S.

Graduate Student Researcher
While attending UC Berkeley for a Political Science degree Cameron McLeod worked for the Center for Particle Astro-Physics with the Maxima project, assisting in research on the use of Bolometers for measuring background radiation. At the same time he studied the design and fabrication of vacuum tube based audio amplifiers, which lead to a career as an audio designer and head technician for Dan Torres of Torres Amplifiers. As head of the amplifier department at Torres, Cameron was able to build amplifiers for Jimmy Buffett and Chick Corea, as well as a slew of professional touring and studio musicians. Leaving the vacuum tube audio field, Cameron enrolled in the UC Davis, Department of Electrical and Computer Engineering, where he is currently completing his last year for a BS in preparation for an MS as part of the IDP program.

Current work consists of assisting in the research of Brady Smith and Adama Tourre through the design and implementation of high voltage power supply and pulse circuits. In the case of Brady Smith's work in X-Ray generation, 2kV pulses of duration less than 10ns and total supply potentials greater than 60kV are required, while in the case of Adama Tourre's phosphorous light sources, lower frequency pulses of up to 15kV will be required.

Life long musician, with musical compositions featured in Tony Hawk and Dance Dance Revolution video games.

Has also hiked the Inca Trail to Machu Picchu and canoed the Madre de Dios river in Peru.
---
Ellery Actor, B.S.

Undergraduate Researcher
I am a US Air Force veteran who is currently enrolled as an undergraduate in the Integrated Degree Program, working towards my MS in electrical engineering. My graduate studies are focused on the micro-hollow cathode tube research alongside Mike Wong and John Ortega. My specific interest is in fabrication process engineering and design. My concern with the project will be designing the fabrication process for the devices. My ancillary interests are digital devices and VLSI design.
---
Ven Bhattiprolu, M.S.

EDUCATION:
Master of Science in EE
Washington State University, Pullman, WA
Graduate Teaching Assistantship: Advanced Electronics Lab; Microelectronic Circuits
Graduate Research Assistantship: Control Systems Stability Studies using MATLAB; Boeing funded projectMaster of Technology in ECE
Indian Institute of Technology, Kharagpur
Research Thesis: Analysis, design and fabrication of mono-crystalline Si solar cellsPROFESSIONAL AWARDS:
• Best of Breed award from Semiconductor International for the design release of advanced spectroscopic ellipsometry technology tool for thin film and CD metrology at KLA-Tencor
• Group General Manager's commendation for championing and execution of SEMI S2 and CE Compliance of Lam etchers for Intel Corporation in US and Europe
• Sales Team Award at Lam Research for design modifications of a critical etch tool to IBM
• Intel Corporation fab start-up Excellence AwardEMPLOYMENT HISTORY:
Lam Research Corporation, Fremont, CA Senior Engineering Manager (currently employed)
Genus/Aixtron, Sunnyvale, CA Control & SW Engineering
KLA-Tencor, Milpitas, CA Systems Design Manager
Intel Corporation, Portland, OR Senior Process Engineer
GaSonics/Novellus, San Jose, CA Electrical Design EngineerRESEARCH INTEREST:
Characterization of microelectronic materials and devices; metrology of semiconductor processes; Fabrication of semiconductor devices; MEMS; Nanoelectronics and photovoltaic devices; Plasma applications in microelectronic processes —primarily modern applied research related to the semiconductor industry
---
Joseph Crowe, B.S.

Undergraduate Researcher
As a fourth year undergraduate studying computer engineering at UC Davis, I have taken a variety of courses which span the design of a computer's architecture and hardware to the writing of the software that runs on top of it. Through these courses I have developed a great interest in computer architecture and design at the hardware level. I have catered my coursework toward this interest by taking specialized classes geared toward hardware design and manufacturing. After taking EEC 140A in Fall 2009, which was taught by Professor Hunt, I became inspired by the subject of device physics and wanted to learn more.

Now that I am working in the Vacuum Microelectronics Lab I have taken on the task of helping out the graduate students by becoming proficient at using the phosphor screen printer. This printer will be used in many experiments and needs to produce reliable prints using a wide range of materials.

I am excited to be part of this team and am looking forward to the experience that I will gain as well as the chance to be part of cutting edge research.
---
Matthew Sheehan, B.S.

Undergraduate Researcher
Matthew Sheehan is a senior Computer Engineering major with minor in Economics as well as a minor in Technology Management from the UC Davis Graduate School of Management. He first met Professor Hunt when taking his EEC 196 class. Matthew went on to take Professor Hunt's EEC 259L graduate class titled 'Solid state device and physics of solar cells." Matthew is not only interested in new technologies, but also the business applications for these technologies.

Outside of school, he is a member of the Theta Xi Fraternity, an Eagle Scout, and an active runner as well as soccer player. He has ran track and played soccer for most of his life and has been offered the opportunity to play professional soccer in the MLS as well as qualified for the Olympic Trials in the 400m.

He has ambitions to start his own company, attend graduate school, and possibly law school.
---
David T. Zihe, B.S.

Undergraduate Researcher
David's work was aimed at designing and building a test bed for future cathodoluminescent phosphor screen testing.  After graduation, David moved on to Case Western Reserve for his graduate studies.
---
Joe Riquelme, B.S.

Undergraduate Researcher
Joe's work was the design of various high voltage power supplies. Variable DC power supplies of 0-5kV and 0-12kV are used for field emission light sources. Pulse generators producing 300V and 12kV are used for thermionic and field emission. Pulse generators are preferable to DC power for the purpose of prolonging the lifetimes of phosphor light sources.
---
Mitchell Cao, M.S.

Title of Thesis:  Cathodoluminescent Phosphor Field Emission Light Source with Reticulated Vitreous Carbon Cathode
Mitchell's work included the development of a cathodoluminescent phosphor field emission light source.  Field emission light sources offer a robust and low-cost alternative to traditional light sources such as incandescent and fluorescent light bulbs, LEDs, and lasers.  Manufacture requires little microfabrication technology and can be adapted for emission at various wavelengths with little changes in device design.  Applications include high efficiency lighting, light sources for gas sensors, and pump sources for optical amplifiers.  Mitchell also worked on the calibration process for the surface treatment of reticulated vitreous carbon for its use as a field emission cathode. Mitchell is currently working at NVIDIA Corporation as a Hardware Engineer and can be reached at mitchellcao@gmail.com
---
Yu Wang, Ph.D.

 Postdoctoral Researcher

Yu was working on an x-ray detector based on Si field-emission tip technology.  The x-ray is first converted to EHPs in the substrate Si  The electrons are emitted into vacuum from spatially-distinct nanoscale field emission tips fabricated on the back-side of the conversion layer, and detected using an imaging multi-channel plate (MCP).

Yu is currently at the University of Pennsylvania.
---