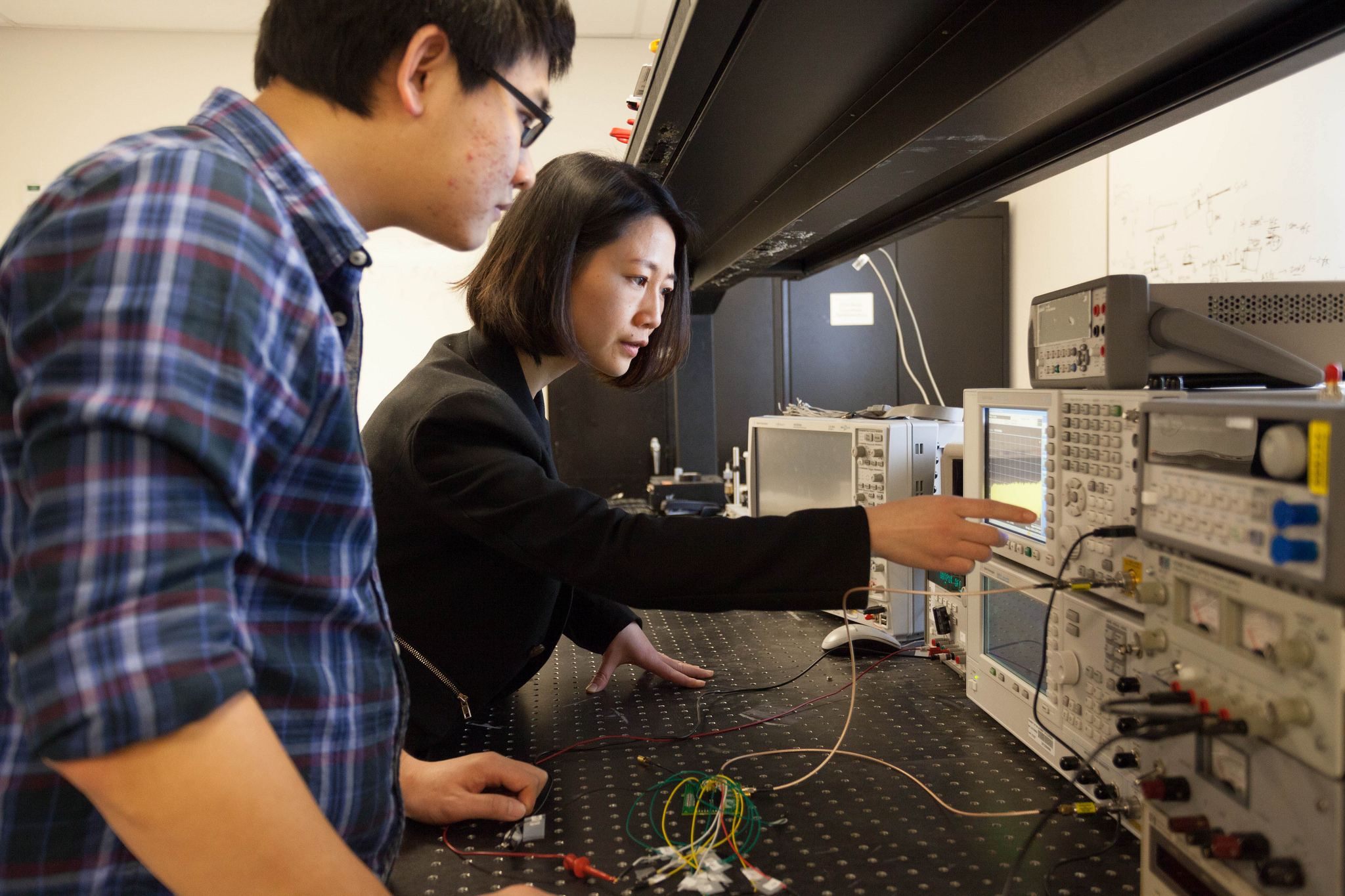 Electronic Circuits group's interests are in analog and digital circuit design, specifically focusing on designs for integrated circuits in CMOS technologies. The goal of the research is to develop new circuit architectures and techniques that advance the state of the art in specific areas, some of which are listed below.
Analog or mixed analog/digital implementations of advanced signal processing algorithms for digital magnetic recording and digital communications, including adaptive equalizers, Viterbi detectors, timing recovery circuits;
Baseband and RF analog circuits for digital communication front ends, particularly low-noise and low-distortion circuits;
Digital signal processing circuits including dynamic supply voltage, dynamic clock frequency, globally-asynchronous locally-synchronous clocking systems, and networks on chip.
Analog-to-digital converters and their calibration;
Mismatch insensitive double-sampled delta-sigma modulators;
Low voltage circuits for data communications and conversion, and digital signal processing;
Circuitry for integrated sensors;
Development of CAD software for IC design;
Power management for energy harvesting systems; and
Design of multi-valued logic.
Faculty:
Collaborating Faculty:
Emeritus Facuty:
---
Laboratories: