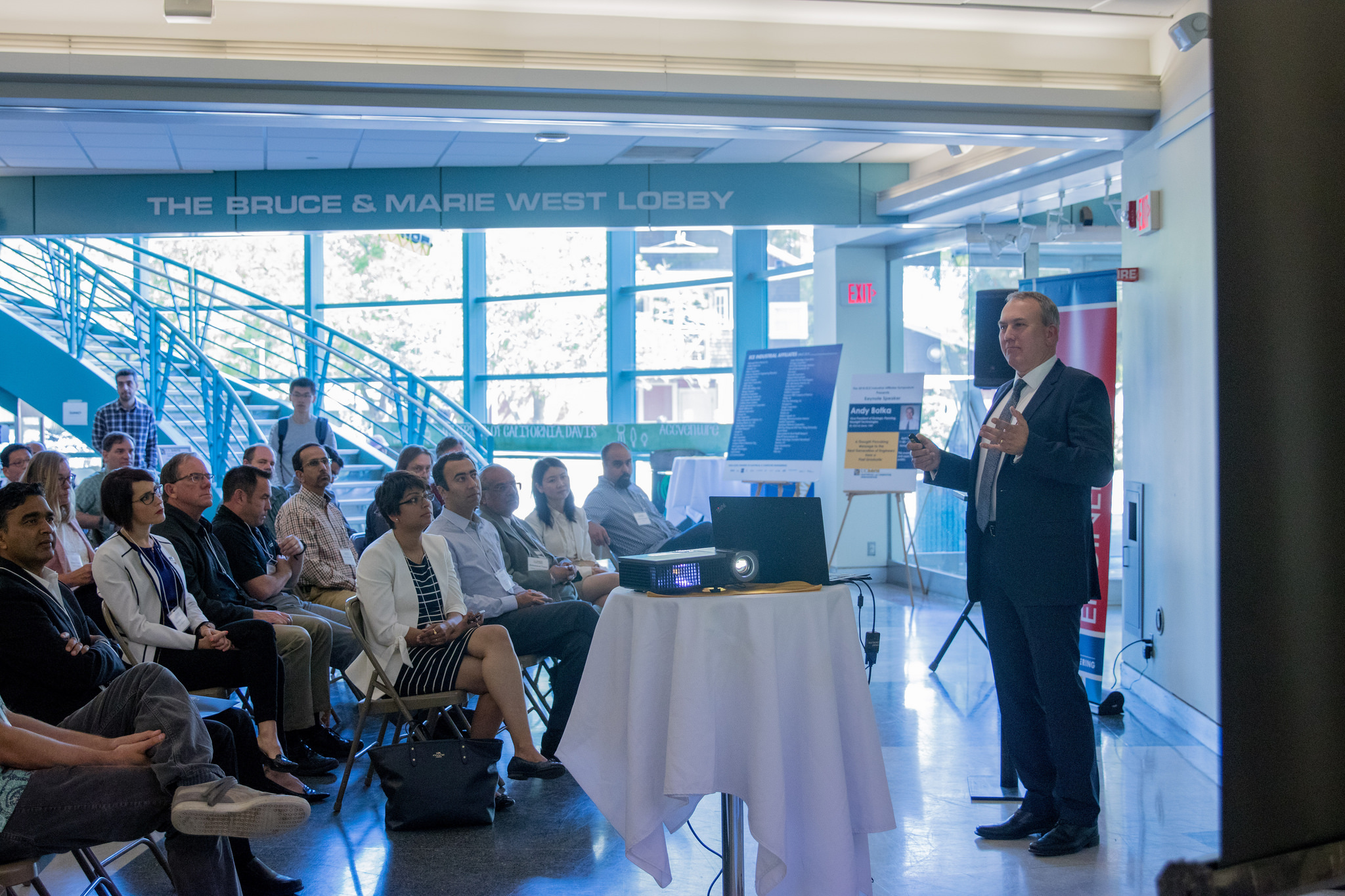 ---
The Department of Electrical and Computer Engineering Industrial Affiliates Program encourages our long-term strategic partnerships with our Industrial Affiliates (IA) by offering new membership opportunities. By becoming an ECE IA member, our partners will have access to many valuable benefits and resources, including​ CV/resume bank of our graduate and undergraduate students, design project course materials, educational seminars and symposiums, short training course, faculty research updates, and more.
​We are excited about expanding in this new and positive direction and look forward to collaborating with our IA members to foster great research, form strategic alliances, and educate our students to meet current and future technology challenges.
To discuss the Industrial Affiliates Program in more detail, or to receive more information, please contact Carole Bustamante, the Chief Administrative Officer, at cabustamante@ucdavis.edu.
---
Industrial Affiliates Symposium
University and Industry Collaborations
Recruitment
Local Company, Organization and VC