July 30, 2015
UC Davis is a partner in new $610 million institute for photonics manufacturing innovation announced July 27 by Vice President Joe Biden at an event in Greece, N.Y.
The Integrated Photonics Institute for Manufacturing Innovation (IP-IMI) aims to stimulate new investment and industrial growth based on photonics technology, which uses light, rather than electrons, to carry information. Integrated photonics has the potential to pack more processing power onto a single chip, opening new possibilities in computing, telecommunications and related fields.
"I am very excited that our campus is part of this new national manufacturing institute," said Professor S. J. Ben Yoo, Department of Electrical and Computer Engineering, who is leading the UC Davis team. "UC Davis is a strong partner in the Integrated Photonics Institute thanks to the very generous support of Chancellor Katehi and the campus, as well as the technology progress we have been making at UC Davis."
For the full story by Andy Fell visit here.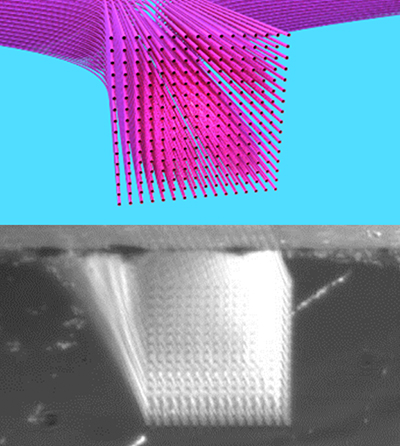 Image: 3-dimensional integrated photonics designed and fabricated at Prof. Yoo's laboratory at UC Davis. [courtesy: Binbin Guan, Ph.D student]