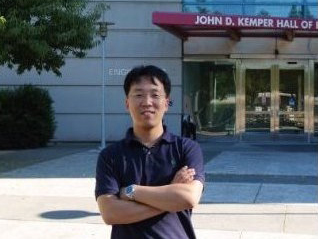 March 18, 2015
The UC Davis College of Engineering Awards Committee has presented the 2015 Zuhair A. Munir Best Dissertation Award to Jin Yong "Jackie" Oh, who completed his doctorate in electrical engineering in June 2014. Oh's dissertation is titled High Throughput Manufacturing of Silicon Nano-bridges for the Fabrication of 3D Gate-All-Around Field Effect Transistors.
Oh began his post-graduate work at UC Davis in 2009, under the mentorship of M. Saif Islam, a professor in the Department of Electrical and Computer Engineering. Please join us in congratulating him on this accomplishment!
For the full story visit here.