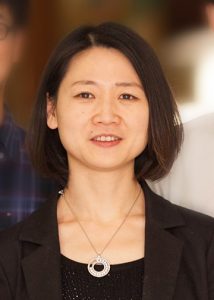 June 23, 2015
The UC Davis College of Engineering has announced the recipients of its 2015 Faculty Awards.
The Outstanding Junior Faculty Award goes to Jane Gu, an assistant professor in the Department of Electrical and Computer Engineering. Jane joined our College of Engineering in 2012. Her research interests include RF/MMIC/THz and mixed-signal integrated circuits and systems; imaging, radar and communication circuits and systems; and bio-sensing and bio-imaging circuits and systems.
For the College of Engineering article with the full story, visit here.